We're Back!
Welcome to Ashling Designs Handcrafted Lampshades, Lamps and Accessories, where we have a wonderful collection of items to suit a variety of home decorating styles.
We no longer carry Vintage Fabric Lampshades. However, Sandy is still using Vintage Fabric to create totes, pillows, and other products. She's also expanding her line of other craft products. You can find all her creations On her ETSY store, go check it out!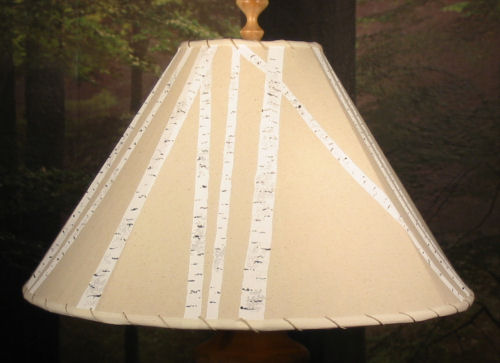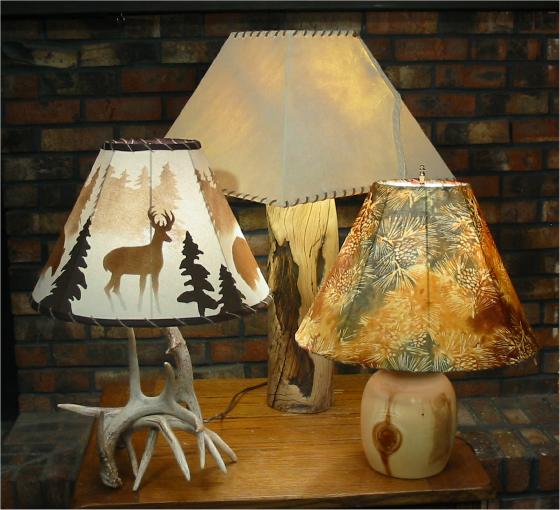 Here we show a sample of our rustic, and batik shades on our rustic lamps. We have a medium round forest mist lampshade on one of our whitetail deer antler lamps. The large square laced chamois shade sits one one of our pine log lamps, and the pine cone batik fabric shade is on one of our turned aspen log lamps.
Our rustic shades come in western, southwestern, and animal/wildlife themes. Our batik shades work with rustic lamps, and with a variety of other lamps and decors.
Select the lamp you are interested in from the thumbnails below or the menu to the left - please come in and browse!