Log and Antler lamps from the finest crafters
We collect the lamps we have here from various sources. Most of them are one-of-a-kind. All of them are matched with our rustic lampshades, and will work well in your lodge, log cabin and rustic decors.
Since these lamps are one-of-a-kind, they are offered for sale individually. With each lamp you will have your choice of the appropriately sized rustic lampshade.
Come in and browse!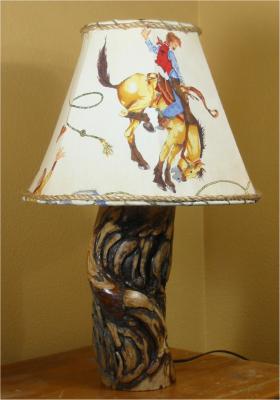 You can find lamps like this marvelous log lamp on our Log Lamps page.
You can find more lamps like this one on our antler lamps page.