Ashling Designs is Sandy Stevens and Kathleen O'Connor
Kathleen designs and makes all the chamois lampshades. Sandy designs and makes the painted rustic and batik fabric lampshades.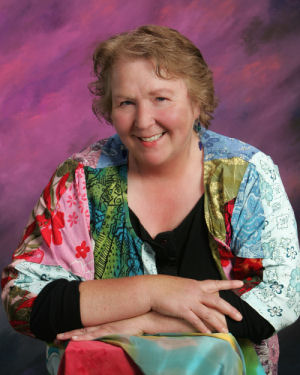 Here's Sandy.
Ashling Designs can be contacted at:
or by mail at
6520 Brook Park Dr
Colorado Springs, CO 80918
Sometimes when I'm working I can't stop to answer the phone (paint dries very quickly in Colorado!) so if you don't get a human, there is voice mail. Please leave a message, I check my voice mail often and I will return your call.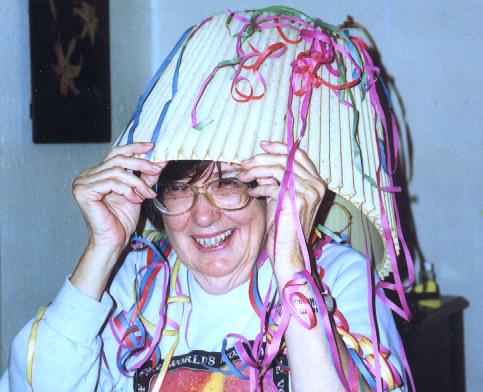 Yipee!! Lampshades are FUN!!!